Applied Filters:
Clear All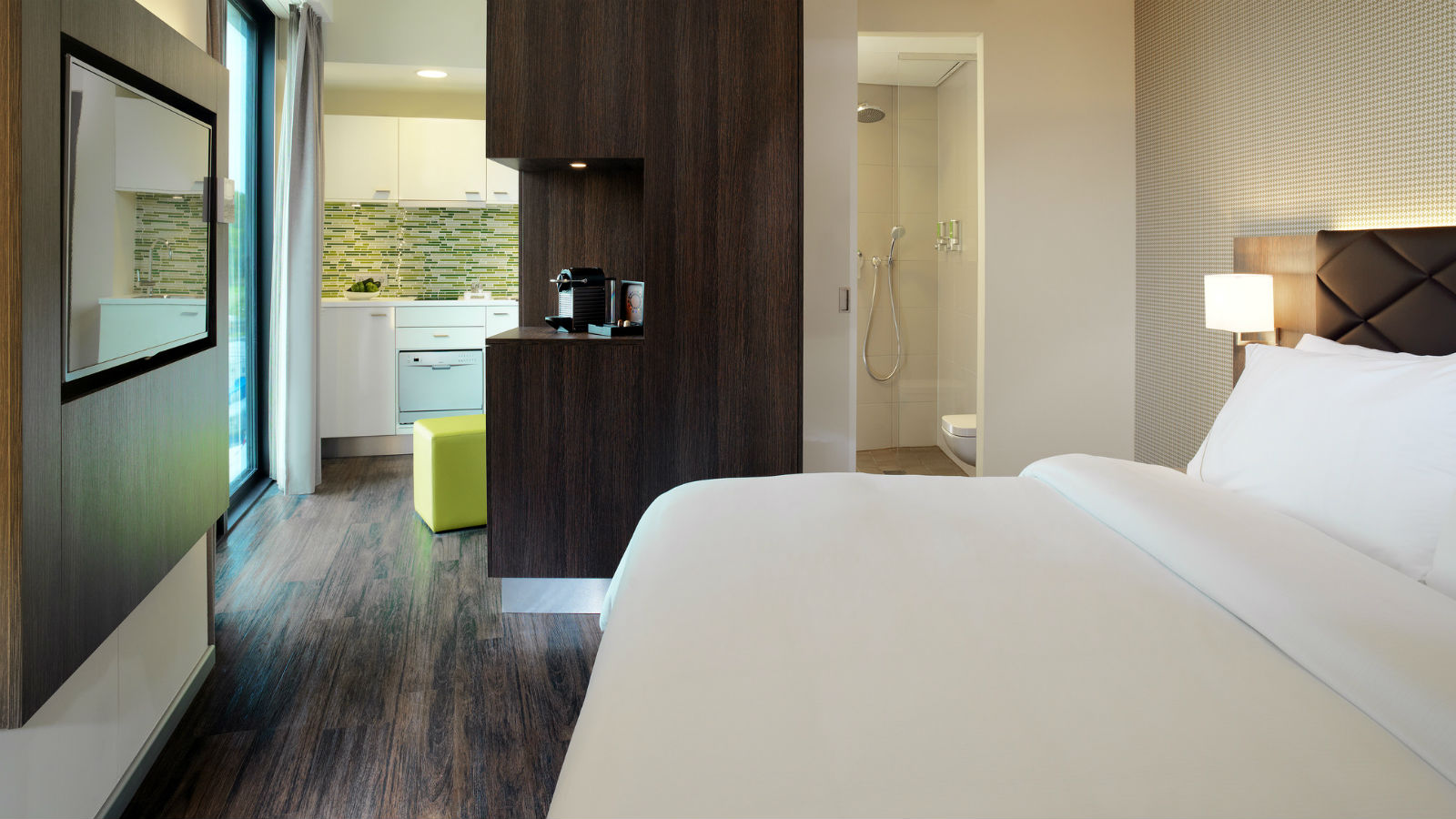 Wake up refreshed and re-energized in your spacious apartment in Frankfurt. Whether you're staying for business or relaxation – our bright and airy Studios with unique Heavenly® Beds and spa-inspired showers make this Frankfurt accommodation a new and refreshing living experience. Our guests enjoy a free breakfast buffet as well as complimentary WiFi. The Studios are located on the lower floors.
42" flat-screen TV

Iron and Ironing Board

Nespresso coffee machine
View more
Free Internet Access

Spa-inspired bathroom wit rain shower

Ergonomic workspace with laptop safe

complimentary breakfast buffet

Fully equipped, energy-efficient kitchenette

Heavenly Bed® by Westin

Free telephone calls to German landlines and 17 international destinations

Free access to the MOTION gym

WiFi

Breakfast

Air Conditioning
---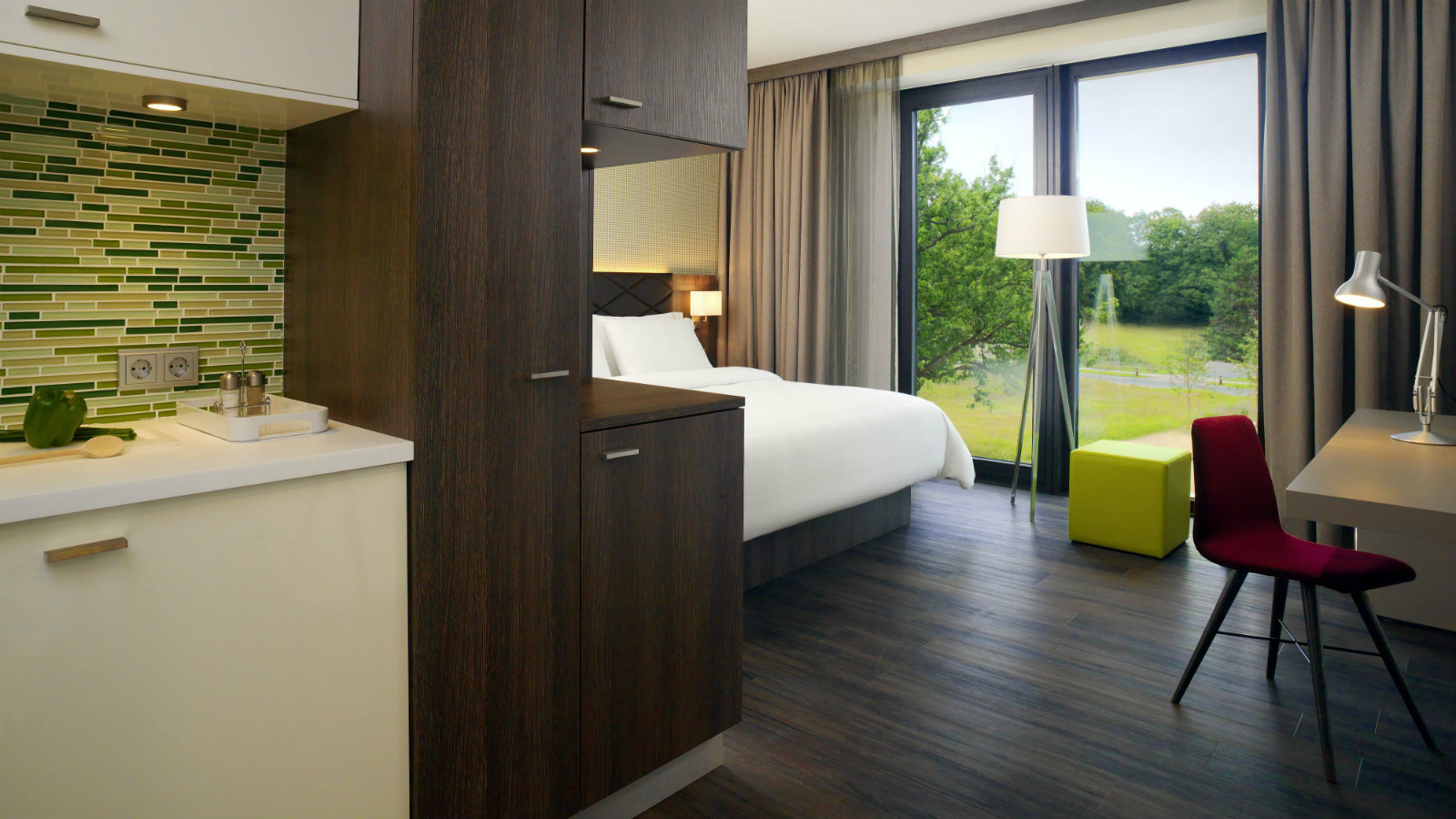 More space for a productive life away from home: Frankfurt accommodation in the Element Superior Studio. Located on the upper floors, this smartly designed and inviting apartment in Frankfurt provides you with a liberating view of the park and the city forest, all the way to the airport and the impressive skyline of the city on the River Main. Our guests enjoy a free breakfast buffet and complimentary Wi-Fi.
Iron and Ironing Board

42-inch Flat Screen TV

Nespresso coffee machine
View more
Free Internet Access

Spa-inspired bathroom wit rain shower

Ergonomic workspace with laptop safe

complimentary breakfast buffet

Fully equipped, energy-efficient kitchenette

Heavenly Bed® by Westin

Free telephone calls to German landlines and 17 international destinations

Free access to the MOTION gym

WiFi

Breakfast

Air Conditioning
---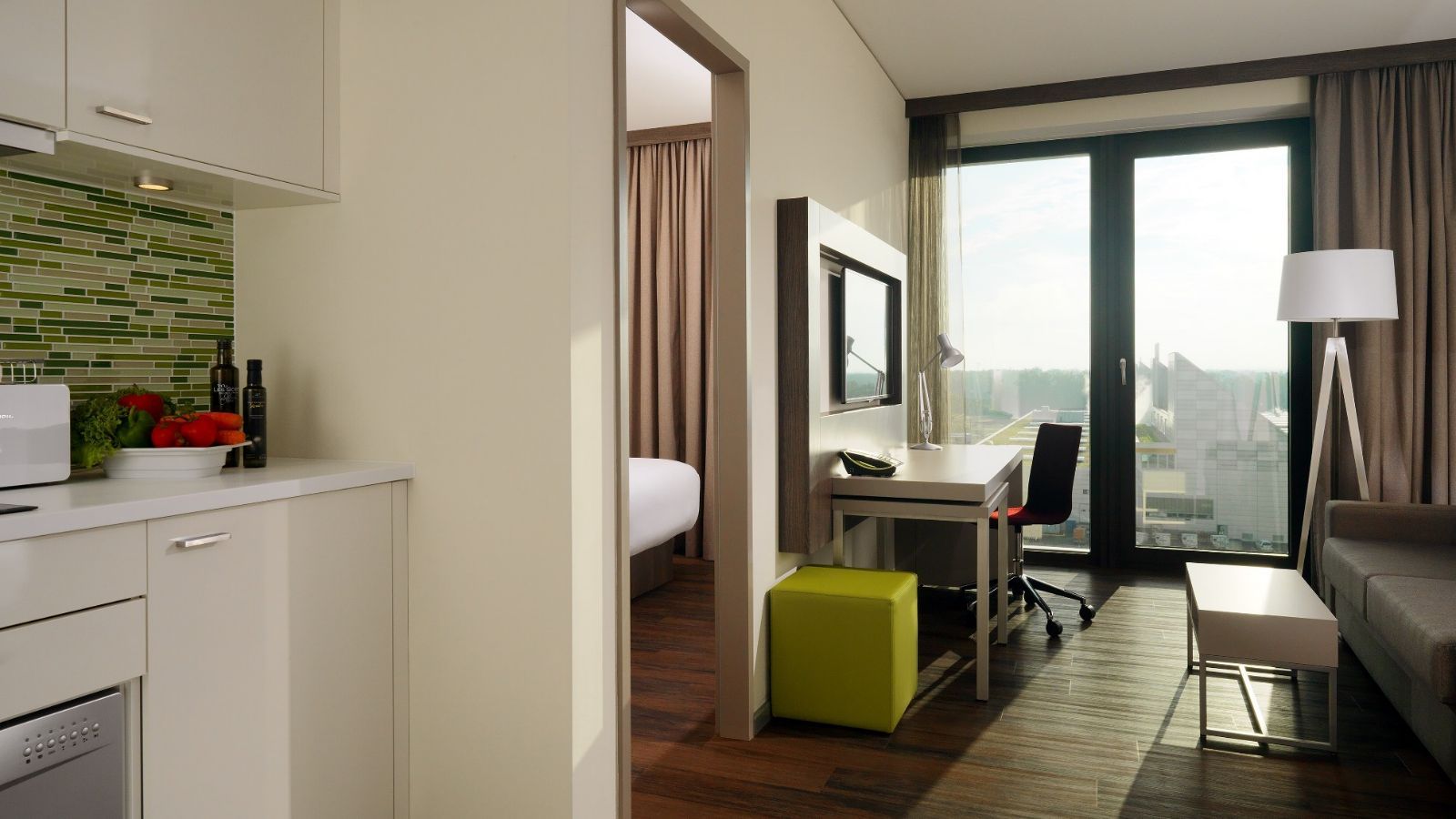 Our spacious Suites with a separate lounge transform your Frankfurt accommodation into a heightened living experience full of inspiration and relaxation. Cook for friends in your design kitchen, unwind under the rain-shower or savor the comfort of you Heavenly® Bed: Your two-room Apartment in Frankfurt is a space for you to maintain your own pace of life – even away from home. Discover the 3D Floorplan
Iron and Ironing Board

42-inch Flat Screen TV

Nespresso coffee machine
View more
Free Internet Access

Separate Lounge with Comfortable, relaxing armchair

Spa-inspired bathroom wit rain shower

Ergonomic workspace with laptop safe

complimentary breakfast buffet

Fully equipped, energy-efficient kitchenette

Heavenly Bed® by Westin

Free telephone calls to German landlines and 17 international destinations

Free access to the MOTION gym

WiFi

Breakfast

Air Conditioning
---